Computer Cleaning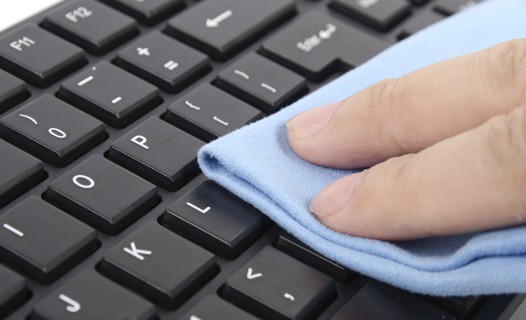 Computer cleaning is a professional cleaning service carried out by specialists. It is the physical cleaning of your computer and related equipment, using anti-bacterial solutions to help guard against the most common germs.
Research has shown time and time again the risks of a dirty germ-ridden computer unit and how illness can spread, causing staff and customers to fall ill. In addition to this it must be noted that office cleaners are not fully equipped or trained to clean computers. 
Before & After Photos: Keyboard & Telephone Cleaning Service
Before and After Photos: Keyboard Cleaning
Before and After Photo: Telephone Cleaning
Why computer cleaning & Capital?
Germs
Reduce illness and work/educational absence
Hardware & budget protection
Increase the longevity and performance of your computer equipment with regular cleans. Prevention of hardware failure protects you against unwanted budget expenditure. We are affordable and offer value-for-money.
IT cleaning & procurement
Capital
Cleaning can include
Computer cleaning (unit: CPU tower, computer monitors, keyboard , mouse & telephone
Desk positions, laptops, docking station, computers, tablets and handheld devices.
Printers, photocopiers, scanners and fax machines.
Telephones and headsets.
Television screens & dual screens.
Tills, EPOS systems and ATM's
Finger-print machines and card readers.
Dealer-boards
Any common items found in a work/office environment.
Methods
We use Caflon 6411 in our cleaning solutions, it is an anti-bacterial agent that is most effective against germs commonly found on keyboards and telephones. Our special long-hair brush allows us to remove dirt and apply a professional clean to your keyboard. We also use a special anti-static solution for screens.
Where and how often we clean computers?
We clean IT equipment for all sectors and organisations around the UK.
Meet one of our longest serving team members, Alex in Scotland.
Meet the Team: Paul in Manchester – IT Cleaning Service Specialist
Warehouse & Distribution Centres: Cleaning & Services
We offer the following frequency: One-off, monthly, quarterly, 6 monthly or annually.
Let us know how many computers, keyboards or phones need cleaning and how often – Call 0800 013 2182  or contact us here.